Earn when your users request:
Caregivers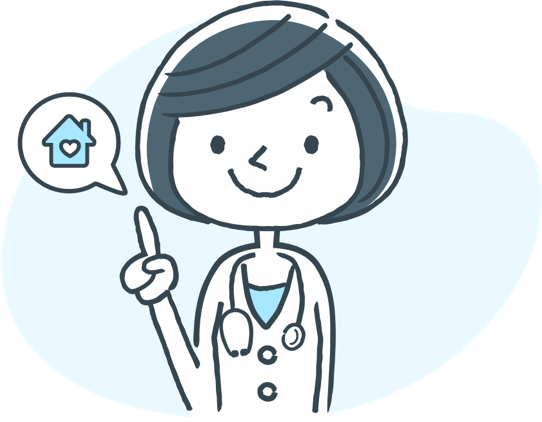 House Call Doctors
Professional Nurses
Therapy
Lab Tests & Imaging
Doctors by phone or video
Join
It's easy and free to join. Simply sign up, receive immediate approval, and place TrueCare24 affiliate links on your site today.
Advertise
One tag to enable your customers to learn more and request dozens of in-home senior services. Whether you are a large network, content site or blogger, we have simple linking tools to meet your advertising needs and help you monetize your website.
Earn
Get up to $70 per converted client.
When someone makes an TrueCare24 qualifying purchase via one of your links, you get the commission — it's that simple.
Introducing Native Senior Services Ads

Seamlessly integrate highly relevant recommendations in a responsive ad units to earn more.

Relevant Recommendations

Show the most relevant services to your visitors

Flexible Placement Options

Place it at the end of content or within your content to enhance your editorial

Responsive

Designed for a great experience on all device types - smartphones, tablets & desktops

Easy to implement

Set once and forget for ease of implementation
Native Senior Services Ads provide highly relevant and dynamic service recommendations in a stylishly designed and responsive ad unit that can be placed at the end of content or within the content to create a more compelling visitor experience and shopping opportunity
Get Started Now
Sign up and get your TrueCare24 Associate ID & website widget tag
Put this tag on your website, where you want the widget to appear
The widget will automatically show relevant for your users content and optimize for maximum conversion and your earnings.
Get monthly reports on your earnings and understand what is working best for
your site.
Join Now for Free
And get a signup bonus of $360*
Frequently asked questions
What is the TrueCare24 service?

We connect people who are looking for home care and home health services to local service providers. Seniors, case managers, and social workers use the TrueCare24 platform to find caregivers, house call doctors, nurse practitioners, nurses, therapists, and lab & imaging services at home.

What type of websites are most suitable for Native Senior Services Ads?

Native Senior Services Ads work best on websites/webpages that have senior oriented content targeting 55+ age group.

What sizes are available for Native Senior Services Ads?

The ad unit is responsive and would adapt based on the size of the container it is placed in.

Do Native Senior Services Ads display products based on the geographical location of your visitor?

Currently, Native Senior Services Ads display services based on the country of the visiting user and available only in the US.

I have a dark themed website, would the ad unit work for such a website?

Currently, the ad unit does not render optimally for such websites. We are considering this for future releases.

Where can I view the performance details of the ad unit?

A performance report will be sent you via an email on a monthly basis.

What is the payment structure for the ad unit?

The payment structure will remain the same as outlined in your Operating Agreement. You will continue to earn referral fees as per the existing agreement.